Napoli are however favourites to get the Osimhen after a meeting with the striker.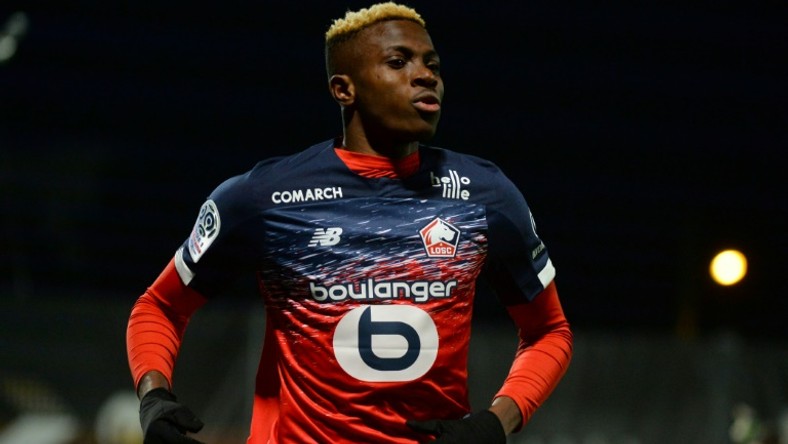 Premier League side Everton are the latest club that has been linked with Nigerian striker Victor Osimhen.
Osimhen who impressed last season with French side Lille with 18 goals in 31 appearances has caught the eyes of many with several clubs looking to get him.
Everton are now ready to swoop in and get the striker as other clubs continue to court the striker.
- Advertisement -
According to reports, Everton believe they stand a chance of getting the striker who wants a move to the Premier League.
Following a successful season in Lille, the 21-year-old was voted his club's Player of the Season and also won the Prix Marc-Vivien Foé, the award given to the Best African player in Ligue 1 in a season.
The Everton link comes as Napoli continue to be locked in negotiations with Lille over the striker.
Osimhen visited Naples to meet with the club but people close to the striker has revealed that he does not fancy the club.
- Advertisement -